Fruits are very essential for weight loss, they are low in calories, including them in your diet may help decrease your daily calorie intake. It's incredibly nutritious and packed with vitamins, minerals, antioxidants and fibre.
However, it contains more natural sugars than other whole foods like vegetables. For this reason, many people question whether it's good for your waistline.
According to studies, fruit is a nutrient-dense food, meaning it is low in calories but high in nutrients like vitamins, minerals and fibre. For example,
Using low-calorie foods like fruit to replace higher-calorie foods can help create a calorie deficit, which is necessary for weight loss.
A calorie deficit occurs when you expend more calories than you take in. This forces your body to use up stored calories, mostly in the form of fat, which causes weight loss (15).
Snacking on whole fruits instead of high-calorie candies, cookies and chips can significantly reduce calorie intake and promote weight loss.
Here are some fruits to integrate into the eating plan that can help you shed pounds.
 1. Pomegranate
Pomegranate is one of the best fat burners with a plethora of health benefits. It offers antioxidants, fibre, protein, folate, potassium, flavonoids, vitamin C, vitamin B6, vitamin K, polyphenols and phosphorus.
Pomegranate has the potential to help combat against high blood pressure, hyperglycemia, inflammation, high cholesterol, certain cancers and oxidative stress. It also has the properties to assist with infection, haemorrhage, acidosis, and obesity according to one 2012 study.[2]
Pomegranates, because they contain dozens of juice-filled seeds within their flesh, are typically consumed by juicing them or by popping the seeds in the mouth. However, there are many ways to prepare this delicious fruit for consumption.
2. Grapefruit
Grapefruit, an underrated subtropical, semi-bitter-but-sweet citrus, is another one of the best fat burners in the fruit world according to researchers at Vanderbilt University.[1] Participants in the study had higher levels of key nutrients, an increase in HDL cholesterol (good cholesterol), and a decrease in appetite after grapefruit consumption.
Apart from burning fat, grapefruit offers optimal levels of vitamin C, lycopene, potassium, fibre, and choline.
3. Lemon
Probably one of the most versatile weight-loss fruits out there is lemon. This sour citrus offers high levels of vitamin C along with smaller amounts of thiamin, calcium, magnesium, copper, folate, and pantothenic acid.
Besides alkalizing the body and improving digestion and detox, lemons can potentially support bone health, increase iron absorption, prevent or even dissolve kidney stones, enhance immunity and heart health, and clear up the skin.
 4. Watermelon
When watermelon comes to mind, some think that it contains too much natural sugar to be considered a healthy fruit for quick weight loss, but this couldn't be further from the truth.
Watermelon, hence the name, has a very high water content. It also contains a healthy dose of amino acids, antioxidants, lycopene, potassium, vitamin A, vitamin B6, and vitamin C.
Being loaded with a large variety of nutrients, watermelon is a great and refreshing fat burner fruit.
Besides losing weight, eating watermelon can help keep you hydrated, improve your heart health, lower oxidative stress, and reduce inflammation.
6. Blueberries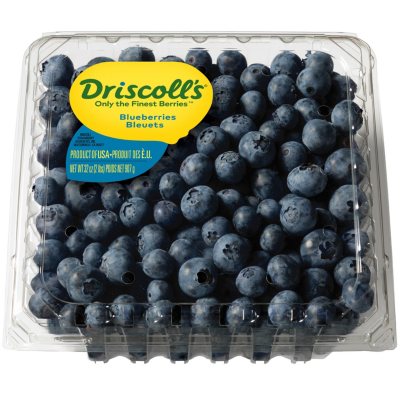 It's true that all berries are good for you. But tiny blueberries are the best of the bunch, especially for your figure—the CDC says that one cup of blueberries is 83 calories. Blueberries boast lots of nutrients, which helps them fight fat by boosting your metabolism and efficiently burning calories. And since they're brimming with fibre, they'll help keep you satisfied.
7. Bananas 
A medium, slightly green banana will boost your metabolism and fill you up. A banana is a great way to boost energy and an ideal post-workout snack. Opt for a banana over an energy bar to ensure that you're really getting a healthy treat. Plus, a banana can help prevent muscle cramps and regulate your blood pressure. Start your day with these banana waffles. And instead of a grilled cheese sandwich at lunch, try this grilled peanut butter and banana sandwich.
8. Apples 
Apples are easy to carry as a snack, and they're low in calories (a medium-sized apple is 72 calories, says the CDC) and lack sodium or fat. So, they can be a component of any weight-loss diet. Apples are one of the best fruit sources of filling fibre, which means you'll be satisfied enough to avoid binges throughout the day. In fact, research has shown that eating a fibre-filled apple before a meal can fill you up so you eat fewer calories. Plus, they can help reduce your cancer risk, promote heart health and give you energy, to boot. They're also helpful at balancing blood sugar, which can help you make better-snacking decisions because you won't be desperate to get something into your belly quickly.